Healthy Foods and Drinks to Keep you Warm
Healthy Foods and Drinks to Keep you Warm 
The winter months are upon us, and it's time to stock up on the healthy foods and drinks that will help you stay warm this season. It can be tempting to reach for a slice of pumpkin pie or a hot chocolate when the weather turns cold, but these indulgent treats won't do much to keep your body at its best. There are plenty of other foods that will help you maintain your energy levels through the winter months while also providing nutrients needed during colder temperatures.
This blog post is all about the healthy, tasty foods and drinks you can have this winter to stay warm. Some of these will help fight off colds too!   
Drinks to Keep you Warm 
Let's start with drinks that can help keep your body healthy and warm this season.
Hot water with lemon
The drink that detoxifies the body and boosts immunity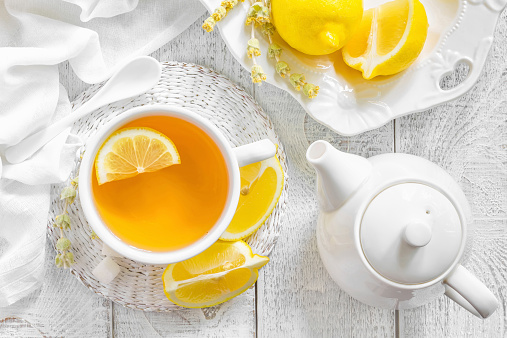 Lemon contains antioxidants that keep you healthy and regulate the internal temperature of the body. This is an excellent drink for those having stomach problems as well.
Cider vinegar tonic
Boost your immunity levels!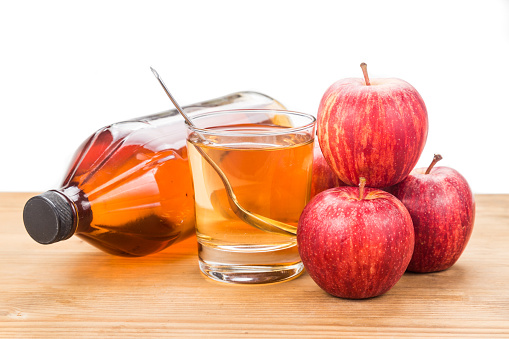 Apple cider vinegar supports your system's immunity levels with its antifungal, antibacterial and antiviral properties. In addition, it contains acetic acid that thwarts bacterial infections, reducing pain from sore throats brought on by colds or flu. Also
Coconut oil drinks or smoothies 
Healthy drink for the heart.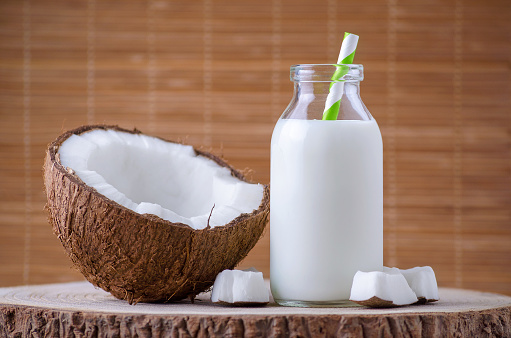 Coconut drink, anyone? This drink is known to provide essential fatty acids, which are good for heart health and weight loss. Study says it can even help in preventing Alzheimer's disease.
Chocolate and dark chocolate 
Your special drink treat
Mostly, we associate chocolate with desserts and special treats, but this sweet treat has its benefits too. The darker it is, the healthier it is - high in cocoa content which helps to lower blood pressure. It also helps to improve cognitive function by increasing blood flow to the brain.
Ginger tea
Soothe your throat, reduce inflammation in your body, and prevent nausea
This warming brew helps fight off colds and prevents nausea and motion sickness. It also relieves symptoms of arthritis, osteoporosis and even asthma. Ginger contains compounds known as gingerols which stimulate blood flow throughout the body, so it's the perfect beverage to fight chills during wintertime.
Matcha green tea latte
A healthy drink containing antioxidants that help to fight off free radicals.
Green tea and matcha may not be everyone's cup of tea, but when combined with milk, they form a healthy drink that is rich in antioxidants which help to fight off free radicals. Research says it can also help reduce the risk of stroke while introducing hot water into your system removes phlegm from the lungs keeping respiratory problems at bay too.
Turmeric milk/lattes 
The anti-inflammatory drink that is beneficial for arthritis.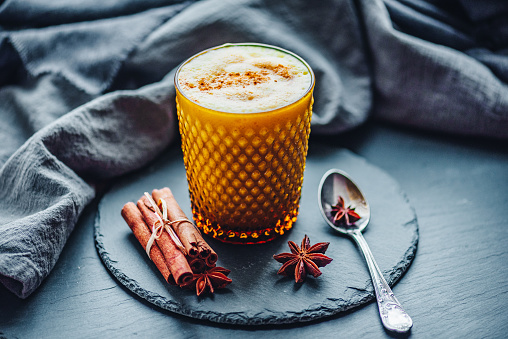 Turmeric. You've heard of it, you may have even eaten it but, this root has some interesting properties. It is used as a food colouring and also to treat arthritis and other inflammatory conditions.
For more information on healthy drinks, such as teas for the management of colds, please sign up and follow our blogs.
Healthy Foods to Keep you Warm 
This time of year, it can be challenging to keep your house at a warm temperature without putting too much strain on your heating bill. One way to save money and stay warm is by eating warm foods instead of turning up the heat. So, whether you are trying to lose weight or just stay healthy, here are some healthy foods that will help you warm up this wintertime.
Soups/Broths
Soups and broths are good for keeping you feeling full longer than traditional meals since soups contain more liquid than solid food. The liquid in soup fills your stomach fast so that you feel fuller faster, which means fewer hunger pangs throughout the day. Some healthy soup recipes include chicken noodle soup, vegetable beef soup, and gazpacho.
Chicken noodle soup recipe
Here's a top-rated chicken noodle soup from tasteofhome.com
Ingredients:
2 bay leaves

1 tbsp canola oil

4 medium-sized carrots cut into strips

4 celery ribs

10 cups chicken broth

2 1/2 lbs bone-in chicken thighs

1 tsp minced garlic clove

1 tbsp lemon juice

1 large, chopped onion

8 ounces uncooked egg noodles

1 tbsp chopped fresh parsley

1/2 tsp pepper

1/2 tsp salt

1 tsp minced fresh thyme (1/4 tsp if using dried thyme)

Additional salt and pepper
Instructions:
Pat dry the chicken thighs with kitchen paper towels and season with salt and pepper.

In a large-sized stockpot, heat the oil over medium to high heat.

Add the chicken to the pan and cook for about 3 to 4 minutes on each side or until golden brown.

Take the chicken from the pan, let it cool a bit and discard the skin if desired.

Set aside the 2 tablespoons of the drippings and discard the rest.

Add onion to drippings and cook over medium to high heat until tender for 4-5 minutes.

Add the chopped garlic and cook 1 minute longer.

Bring the sauce to a boil over high heat. Add the chicken broth, constantly stirring to free the browned bits from the pan.

Bring to a boil and then return the chicken thighs to the pan.

Add the chopped celery, bay leaves, carrots strips, and thyme.

Reduce the heat. Put the lid and let it simmer until chicken is tender for 25-30 minutes.

Remove the chicken thighs from the pan and place them on a separate plate. Then, remove the saucepan from the heat.

Add the noodles and let them stand for 20-22 minutes (with cover) until they are soft.

Meanwhile, remove the chicken from the bones once it has cooled enough to handle; remove and discard the bones.

Cut the chicken meat into bite-sized pieces and return them to the stockpot.

In a mixing bowl, combine all ingredients, including the parsley and lemon juice.

Add salt or pepper to suit your taste if desired.
Vegetable beef soup recipe
Vegetable Beef Soup is the ideal hearty meal since it combines delicious, protein-rich beef with plenty of vitamin-packed veggies. It's also a flexible dish, so feel free to substitute vegetables with whatever you have on hand.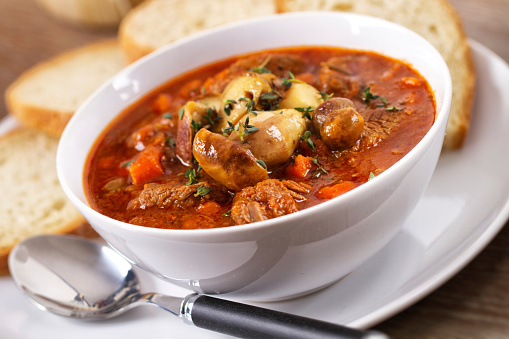 Ingredients:
1 1/2 teaspoon dried basil

1 1/2 lbs beef stew meat

8 cups beef broth (preferably low-sodium)

A pinch of freshly ground black pepper

1 cup chopped celery

1 1/2 cups frozen corn

4 cloves of minced garlic

1 1/2 cups trimmed end, chopped green beans

2 cans diced tomatoes

2 1/2 tablespoon olive oil

1 teaspoon dried oregano

1/3 cup chopped fresh parsley

1 cup frozen peas

1 lb red or yellow, chopped potatoes

1/2 teaspoon dried thyme

A pinch of salt 

1 large chopped yellow onion

3 medium-sized carrots, peeled and chopped
Instructions:
In a large saucepan, heat 1 tablespoon olive oil over medium to high heat.

Dab the beef with paper towels to remove any excess moisture, then season with salt and pepper before adding it to the pot.

Let it brown for about 4 minutes, turning halfway through.

Transfer to a plate, drizzle with 1/2 tbsp oil and repeat the process with the rest of the beef.

In a now-empty pot, add 1 tbsp oil, then the onion, carrots, and celery.

Cook 3 minutes more. Stir in the garlic and sauté for 1 minute longer.

Add the remaining ingredients, including browned beef, broth, oregano, thyme, tomatoes, and basil. Season with salt and pepper. Simmer for 30 minutes, stirring once or twice.

Next, add the cubed potatoes.

Cover and simmer until potatoes are tender, about 20 minutes.

Add the chopped green beans and cook for another 15 minutes, or until all of the vegetables and beef are soft.

Mix in the corn and peas. Simmer until heated for about 5 minutes.

Stir in the parsley before serving, and enjoy.
This recipe is from cookingclassy.com.
Gazpacho recipe
Gazpacho is a refreshing dish, served in frosted glasses or chilled tumblers that can be either hot or cold. It's ideal for when it's too hot to eat, but you need cool salt and lunch all at the same time.
It is popular in Seville, Spain, where this recipe originated, but it isn't the watered-down salsa or grainy vegetable purée that's often served in the United States.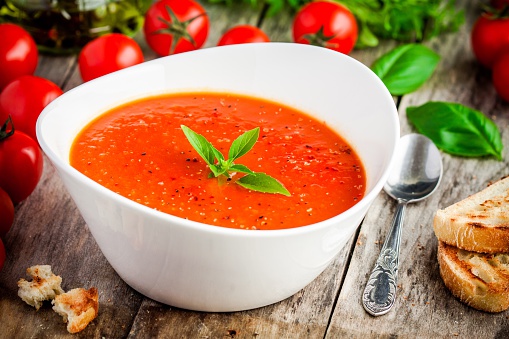 This variation is a creamy orange pink rather than a lipstick red. Because making excellent gazpacho necessitates the use of significant quantities of olive oil instead of take-it-or-leave-it gazpacho. The correct colour and smooth, almost fluffy texture are produced by combining tomato juice, palest green cucumber juice, and golden olive oil in an emulsion.
Ingredients:
1 medium-sized cucumber, peeled and roughly cut into chunks

1 clove garlic

1 light green pepper, cored, seeded, and cut into chunks

1 small red or white onion, washed, peeled, and cut into chunks

2 lbs chunked, ripe red tomatoes

2 tsp sherry vinegar

½ to 1 cup extra-virgin olive oil

Additional: Salt to taste
Instructions:
Mix together the tomatoes, pepper, cucumber, onion, and garlic in a blender or a deep bowl.

Blend for at least 2 minutes, stopping every now and then to scrape down the sides with a rubber spatula.

Add the vinegar, salt, and 1 teaspoon of olive oil. Continue to drizzle in the olive oil as you mix it. With time, the mixture will turn brilliant orange or dark pink and become smooth and emulsified, much like a salad dressing. If it still appears watery, drizzle in more olive oil until the texture is creamy.

With a spatula or the back of a ladle, press all of the liquid through a strainer or food mill and discard the solids.

Pour the mixture into a glass pitcher and chill until very cold, for at least 6 hours or overnight.

Season to taste with salt and vinegar just before serving. If the soup is excessively thick, add a few teaspoons of ice water.

Serve in glasses or in a bowl, over ice if desired. Also, adding a few drops of olive oil on top is a nice touch.
You can read the original recipe from the cooking.nytimes.com.
Casseroles
Casseroles are typically very hearty meals since they combine several ingredients in one dish. This means that casseroles take longer to digest, which allows food time to warm the body from the inside out. Healthy casserole dishes include eggplant lasagna, spinach and feta quiche, and turkey stuffed peppers. 
Ground Beef Casserole Recipe
Now, let's start with a top-rated ground beef casserole recipe from allrecipes.com, also called Grandma's Ground Beef Casserole.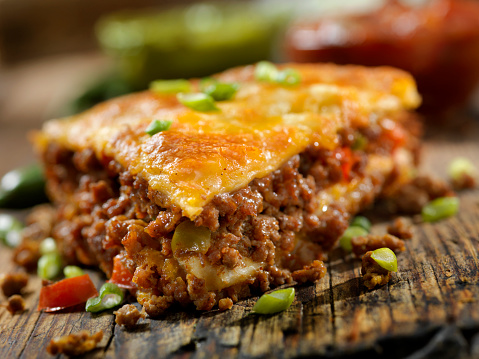 Ingredients:
450 grams ground beef

½ cup shredded Cheddar cheese

1 package cream cheese

1 package of egg noodles

1 large diced, white onion

1 tsp garlic salt

1 tsp salt

1 cup sour cream

1 tsp white sugar

2 cans of tomato sauce
Instructions:
Over medium-high heat, heat a large skillet. Brown the beef in the hot skillet for 5 to 7 minutes; drain and discard any grease.

After that, mix the sugar, salt, garlic salt and tomato sauce into the ground beef. Simmer for about 20 minutes until the flavours combine.

Turn off the heat, cover the pan, and let it cool to room temperature.

Pour water into a pot, add a pinch of salt and bring to a boil.

Then, add and cook the egg noodles in the boiling water, occasionally stirring for about 5 minutes or until cooked through but firm to the bite. Drain and cool slightly.

Preheat the oven to 350°F (175°C). Grease a small to a medium-sized casserole dish (about 9x13-inch).

In a mixing bowl, combine the onion, cream cheese, and sour cream.

Arrange half of the noodles into the prepared casserole dish, then pour half of the sour cream mixture.

Then, add the half of the ground beef mixture atop the sour cream layer.

Repeat layering with the remaining ingredients with cheddar cheese on top of the casserole.

Bake until cheddar cheese has browned for about half an hour.
Food can serve as medicine, so it's important that we know exactly what we're putting into our bodies. The power of healing through food is a wonderful alternative to increasing stress levels even more by taking prescription medications that may have harmful side effects.
Try these Healthy Foods and Drinks to Keep you Warm. 
Can't you just feel the cold creeping in? There's nothing like a hot drink to warm up your insides and keep you cozy. It may be tempting to reach for that sugary, caffeinated coffee or tea (or worse, energy drinks!) but if you want to make sure you're staying healthy this winter, try these healthier alternatives instead!
What are some of your favourite ways to stay warm during the colder months? Share them with us in the comments below!